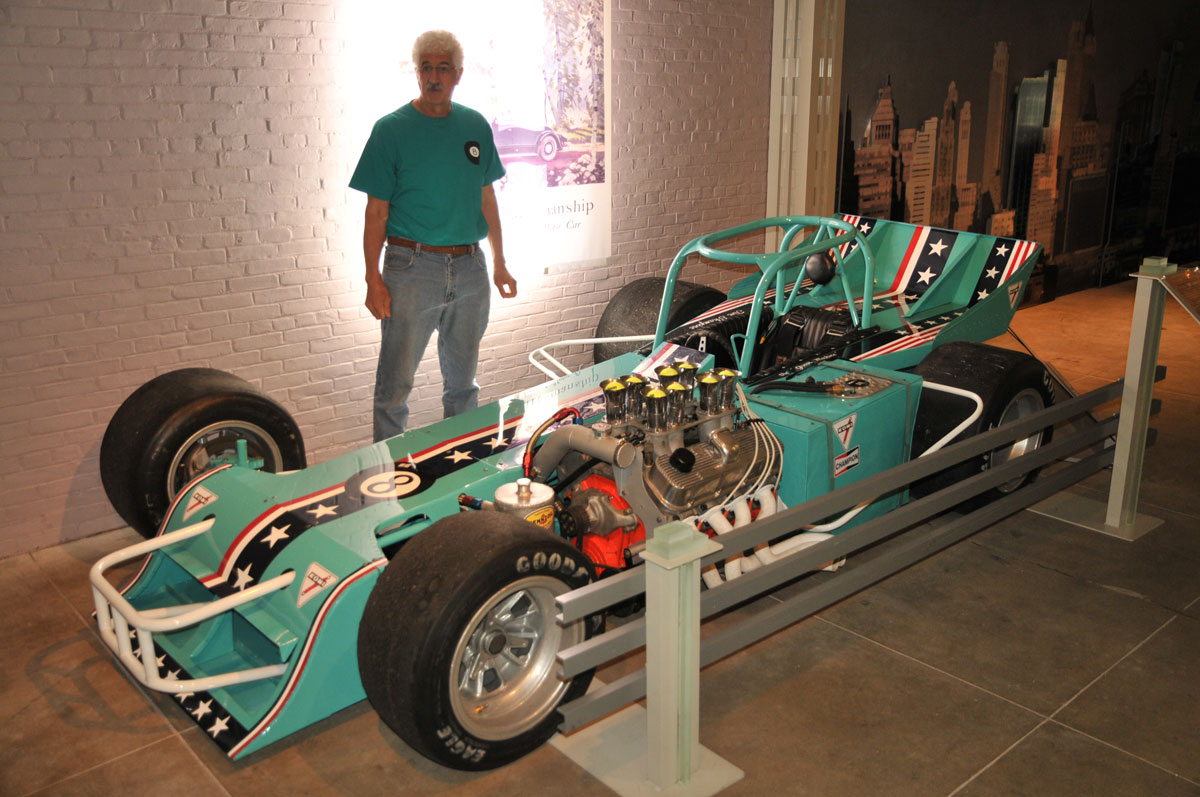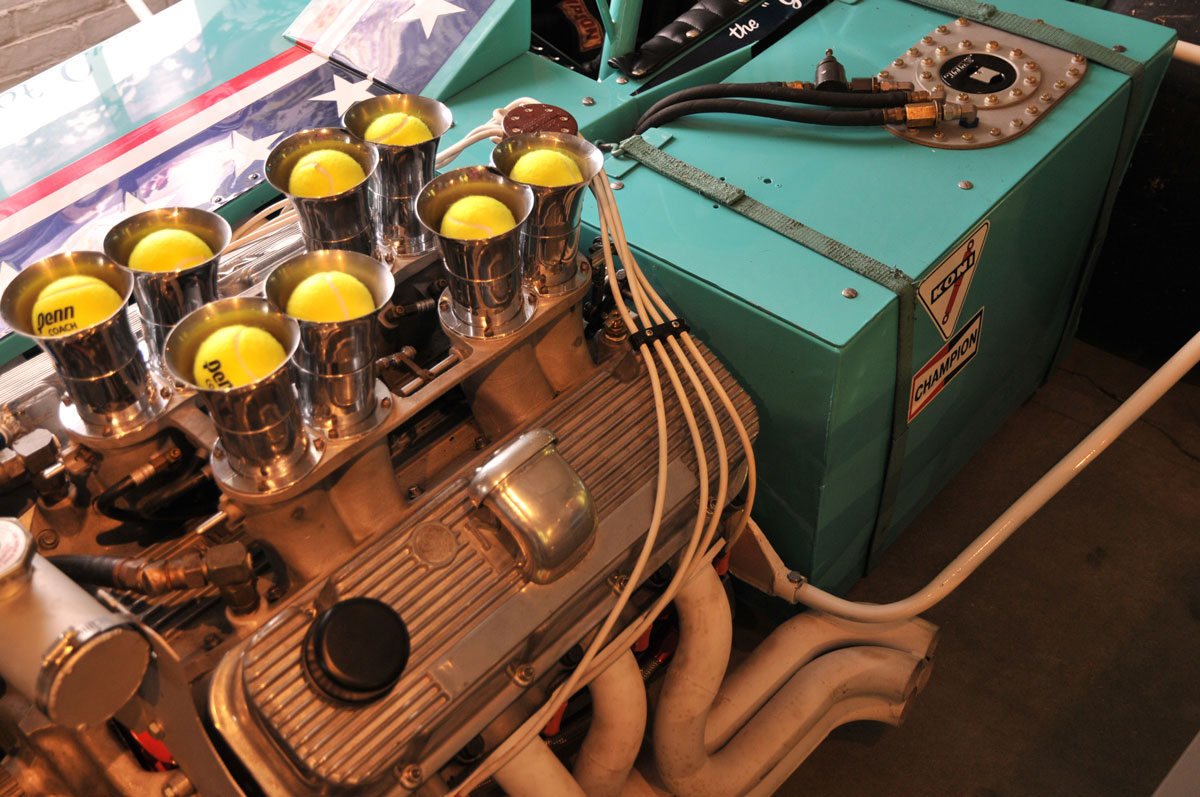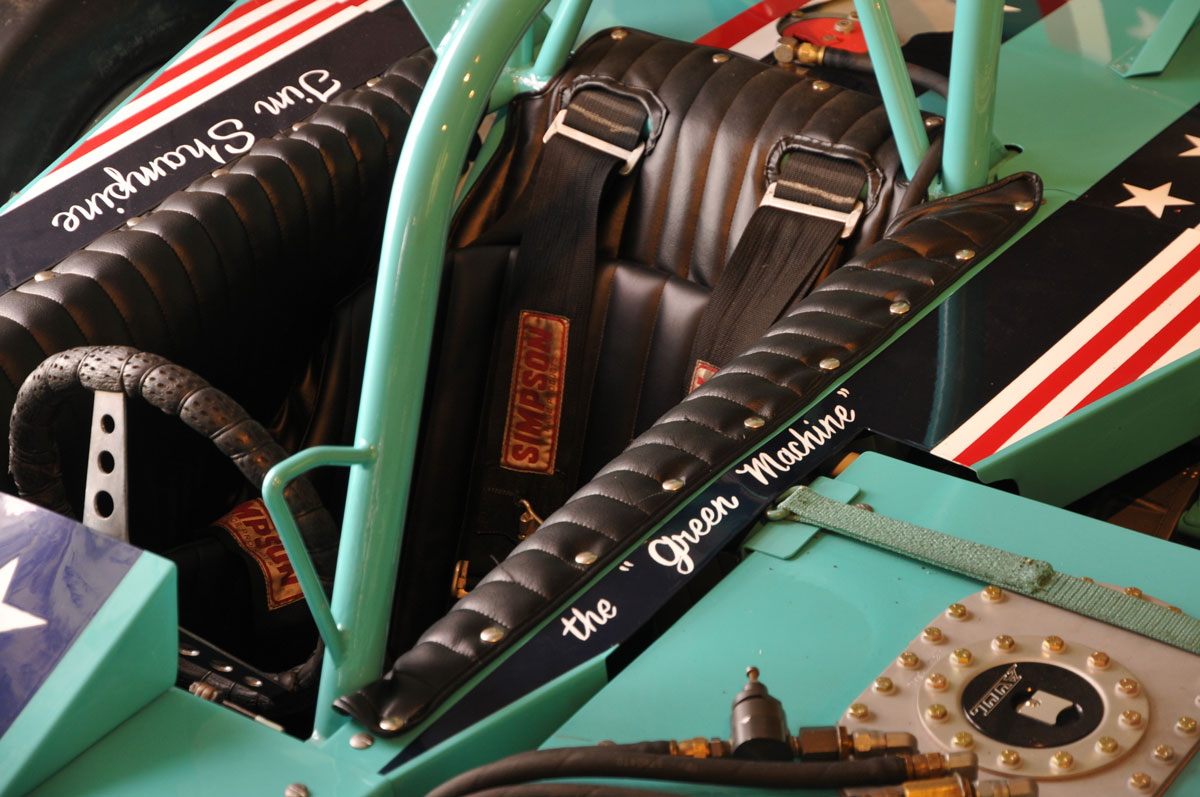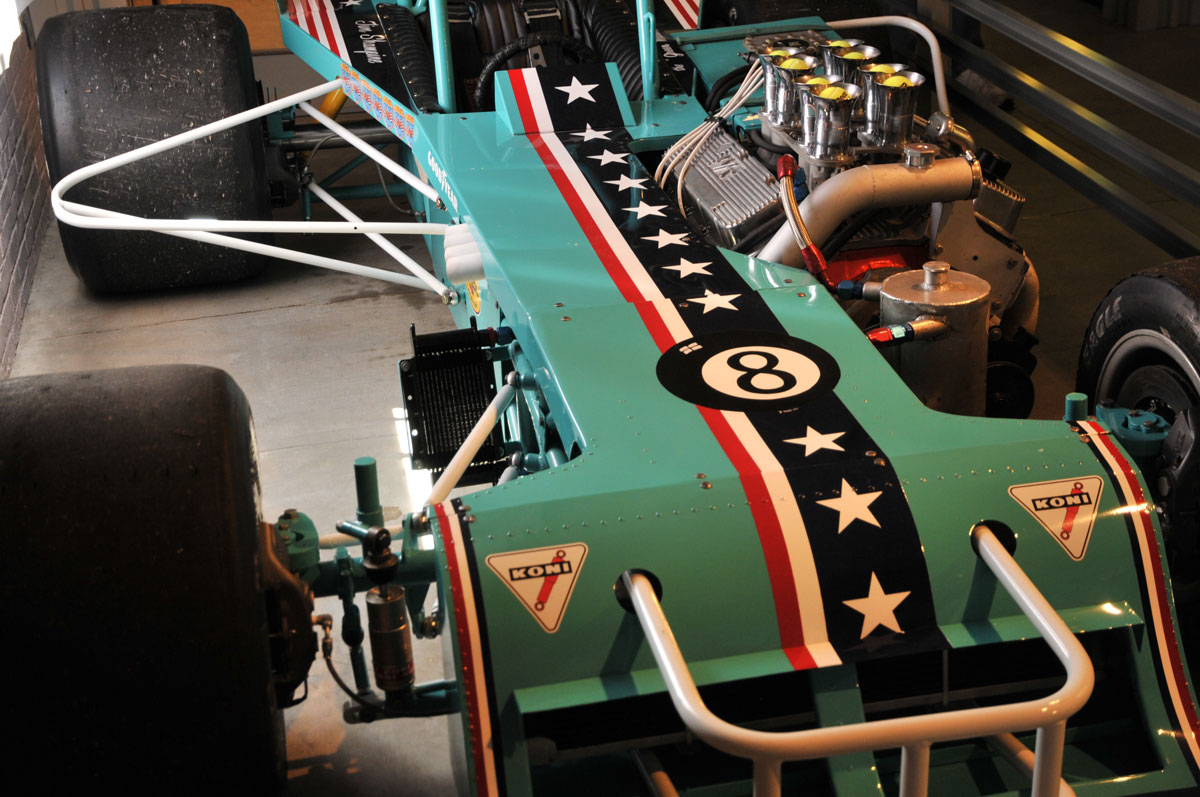 When Jimmy Shampine unveiled his radically offset #8 Ball supermodified in August of 1976, little did anyone know that his innovative design would make every other car in the division obsolete and become the standard from coast to coast for decades.
He raced his old car while experimenting with the offset in hot laps for the remainder of the Oswego Speedway season, then made a number of changes over the winter. He again tested and adjusted the car through the mid-point of the 1977 season before actually racing it, winning three features before the season ended. Having decided the car was ready to be his primary mount, Shampine drove it exclusively in 1978 and decimated the competition with 12 wins, a second and five DNF's in the 18-race season.
Shampine seemingly won at will with the car through 1981, when he left the division for a period of time and sold the car to Norm Foster, who put future NASCAR National Modified Champion and Nationwide Series competitor Mike McLaughlin in the cockpit. McLaughlin won with the car in the 80's, with current owner Jamie Moore also parking it in Victory Lane during the following decade before it was finally retired.
Moore has been planning to restore the car for many years. Health issues put the project on hold until 2014, when Jamie and his friend, noted engine builder Doug Holmes, got together to tackle the project. With the help of a host of supporters and friends, the car was restored to 1980 International Classic trim.
After makings its debut at the 2014 International Classic at Oswego, where it paced the field, the team began prepping the car for a mid-September installation in the Saratoga Automobile Museum, where it will be on display through Spring 2015, when it will again be made track ready for special events at the Oswego Speedway.
"We also expect to loan it to other museums, like the DIRT Motorsports Hall of Fame in Weedsport, and do whatever else we can to let people see and appreciate the car and what Jimmy accomplished," said Moore.
"Jamie and I have been talking about this for many years and everything finally came together," said "Racing in New York" gallery coordinator Ron Hedger. "It is arguably the most important supermodified ever built. And Jim Shampine is a member of the NY State Stock Car Association Hall of Fame, which is also housed here, so it's a huge addition to our racing gallery. To top it off, our annual "Lost Speedways" program is coming up on the Saturday after Thanksgiving, so the timing is perfect.
"The sport is blessed to have people like Jamie Moore, Doug Holmes and the rest of their gang preserving our treasures!"